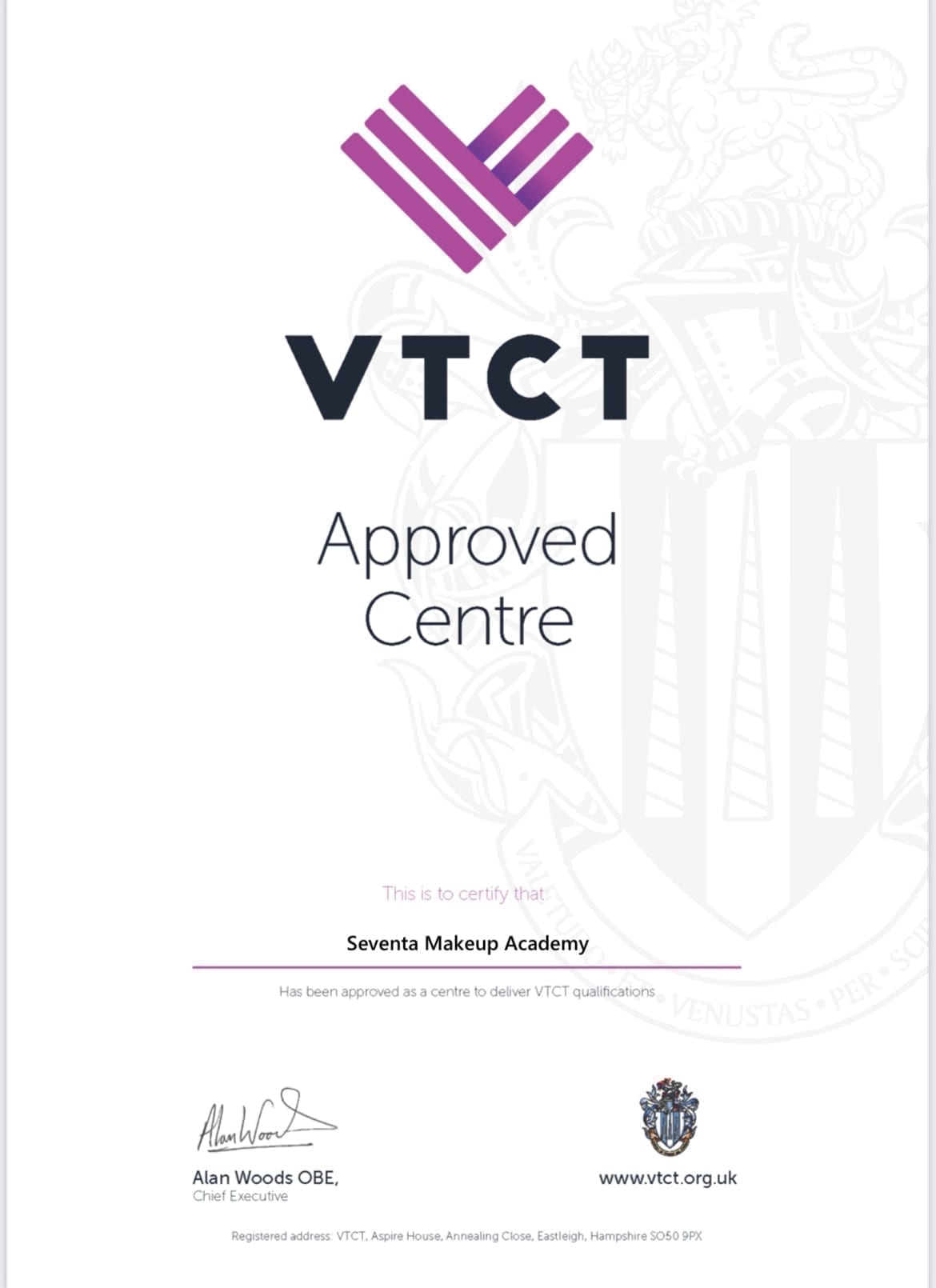 The Professional Hair & Makeup Artist Course with VTCT Level 2 Award in Photographic Makeup and Dressing Hair is a 15-day fast-track intensive training course that is ideal if you want to launch yourself into a career as a qualified Hair & Makeup Artist. We'll take you through all the makeup and hair essentials and show you how to create perfect, camera-ready looks enabling you to have the skills you need for Backstage, Photographic and Freelance Hair and Makeup Work. Learn to create the classic styles that are always in demand as well as the most popular looks for right now. Grow your confidence working with hair and makeup to create the styles your clients will love.
|| We supply Models from all ethnic backgrounds to practice on for all Professional Courses || Receive a Professional Brush Set, Professional Hairstyling Kit + £150 Kit Building Product Voucher included with this course || Small Class Sizes, so you receive the attention you need || Join our Award-Winning Makeup School based in the heart of London || Create Your Personalised Education & Progression Plan with our team of Student Development Advisors (SDA's) ||
5 out of 5 stars (based on 38 reviews)
I had the most amazing experience I was a novice when I started the course. It was very organised, everything explained beforehand and the studio was fantastic, I felt very comfortable. I enjoyed the practical side of the workshop not only did I learn new skills, I had great fun. – Finola –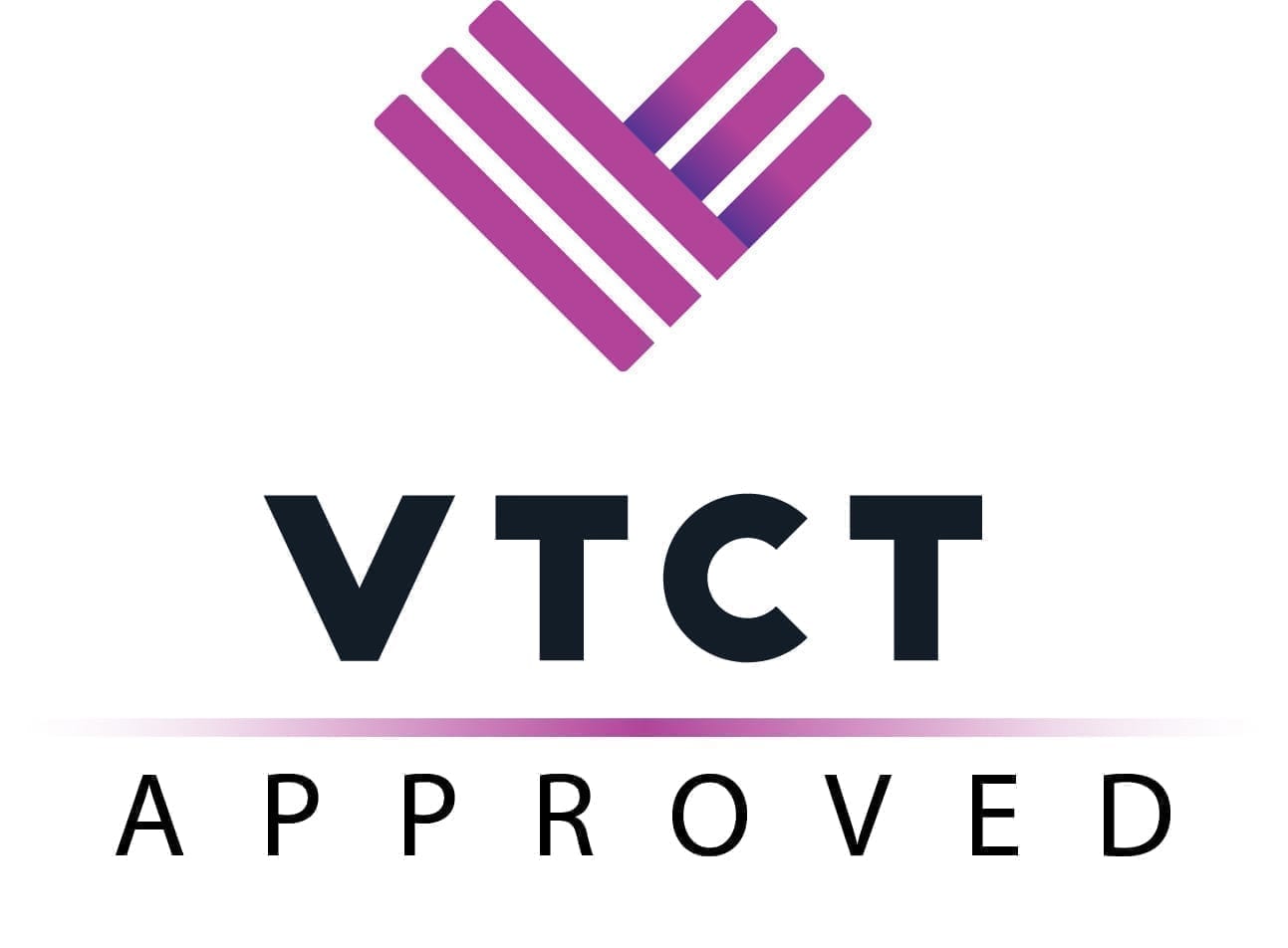 This course is 15 days face to face in the classroom in total and can be completed either
Full-Time (5 Weeks)
Weeks 1 to 4 – Monday to Wednesday (3-days)
Week 5 – 1 day + 1 day Exams + 1 day Photoshoot (booking required)
or
Part-Time – 15 Days
Saturday's (14-days) + 1-day Photoshoot (booking required)
Check the course enrolment options down below for start dates.
Please note all students are required to complete a prerequisite course before undertaking this course (details provided below).
This course is also available as a 1 to 1 personalised course, with direct 1 to 1 attention with your tutor. Additional fees apply.
INVESTMENT: £3987 GBP
1 to 1: This course is also available as a 1 to 1 personalised course, with models provided and direct 1 to 1 attention with your tutor for £5977 GBP (to enrol on this course for a 1 to 1 please use the contact form at the bottom of the page before enrolling).
Designed with the beginner in mind, we'll introduce you to the world of professional makeup and hairstyling. Starting with the basics, the course will lead you through a variety of makeup and hair looks that will build your skills day by day.
We'll explain theories of colour, contour and face shapes and show you how to do perfect hair with different blow-dry techniques before moving on to up-do's, curling and plaiting, then we'll teach you some creative looks with fingerwaving and pincurls.
You will use all of these techniques to create flawless looks for the camera. Our industry professionals will guide you through everything you need to know, from working with different skin tones, hair types and textures, to product choices and the essentials for building your kit.
You'll learn how to use your new skills creatively to develop your own style with plenty of extra details to become a stand-out hair and makeup artist.
You'll leave the course with all the skills and confidence you need to take the first steps in your new career as a hair and makeup artist.
→ Skin prep – understanding the skin and getting it ready for makeup
→ Flawless Skin Techniques – creating the perfect base on all Global Skin Tones and Skin Types
→ Corrective Concealers – camouflaging the most common skin issues
→ Contouring – the essentials of highlighting and shading
→ Major Makeup Principles including Colour Theory, Face Shapes, and the Psychology of Makeup – the background to successful colour matching and effective design
→ Natural makeup – achieving the popular "no makeup" look
→ Bridal makeup – creating real-life and editorial bridal looks
→ Evening makeup – the timeless smoky eye
→ Vintage looks – recreating iconic looks from modern history
→ Fantasy makeup – a chance to experiment with exciting makeup designs
→ Perfect Brows – the latest techniques for a flattering shape
→ Eye Makeup – using shadows and creams to create subtle looks or drama
→ Eyeliner – mastering smooth lines and the perfect flick
→ False Lashes – different techniques to add definition to the eyes
→ Blusher and Bronzer – creating everything from a rosy flush to a deep golden glow
→ Lips – techniques for plumping, shaping and defining
→ Classic blow-dry skills for volume, straightening and shine
→ Big bouncy curls for long hair looks
→ Glamorous waves – the tools and dressing techniques you need
→ Hair-up – classic pleats, plaits and chignons for the best event styles
→ Lasting hold – the right products and how to use them
→ Tool control – getting the most from your tongs, wand and straighteners
→ Hair prep – how to section the hair and apply product for the best results
→ Styles that flatter – understanding face shapes, hair texture and suitability
→ Professional work principles including Health & Safety, Hygiene and Client Care
→ Kit info – professional tools and products to get the best results
→ Social Media, Website and Marketing advice
→ And more…
Professional Kit Use Included: At Seventa Makeup Academy all products are provided for the student to use during their course in class, only professional brands are used. These products have exceptional quality, are hypo-allergenic to avoid or minimise any allergic reactions, are long-lasting, respectful and caring for the skin.
Professional Brush Set, Professional Hairstyling Kit + Kit Building Voucher Included: Exclusive to Seventa Makeup Academy, Students will receive a Ten Image Professional Brush Set with Brush Belt, Professional Hairstyling Kit + £150 Kit Building Product Voucher included in the course fees and is for all students to keep to use both in-class and to continue their practice outside of the academy.
Models: We will provide you with models to work on throughout your course.
We try to keep the range of models as diverse as possible to offer a wide variety of skin types and tones to work with to give you the confidence and skill to work with all skin types and tones.
We believe that you should learn and practice on all types of skin to further increase your learning and practical hours on your course instead of being a model for someone else in the class taking up valuable time from your course.
We provide models for all types of skin tones, enabling our students to have an understanding and learn to work with Global Skin Tones and Types from all backgrounds.
Discounts of 5% are offered on courses when booking additional future courses and a bigger discount of 10% is available when booking 2 or more courses together.
Students are also automatically registered on our Professional Makeup Artist Discount Program for 20% off the Ten Image Professional product range.
After this course, students can explore other areas of makeup such as our Bridal Makeup Artist Course, learning the special skills needed to excel in this popular market. Or you might want to extend your skills with our Fashion and Catwalk Makeup Artist Course – developing your techniques with advanced skills, looks and designs for the fashion industry.
Other areas students can explore include our Retail Makeup Artist Course, learning the specifics needed to be a successful candidate to work in the retail beauty market. Or extend your skills with our Advanced Beauty Makeup Artist Course, this continues the lesson on makeup techniques with advanced skills, looks and technical ability to work in the fashion and editorial industry as a freelance artist.
FULL-TIME SESSIONS
START DATE
More 2022 Dates
Coming Soon
More 2022 Dates
Coming Soon
More 2022 Dates
Coming Soon
More 2022 Dates
Coming Soon
---
PART-TIME SESSIONS 
START DATE
More 2022 Dates
Coming Soon
More 2022 Dates
Coming Soon
---
Our cancellation policy applies to all courses. Once paid your course will be confirmed and no refunds can be issued. A change of dates may be requested by you with 4 weeks (Professional Courses) or more notice.
For courses where only a deposit (20% of the course fee) has been paid and you cancel (not change dates), the deposit is forfeited and is non-refundable.
Placement on a course or courses is subject to availability and we have the right to cancel or make changes to course dates without notice.
Most courses (refer to individual course pages) require a minimum of 2 students to be enrolled or the course may be rescheduled. Alternatively, students have the option to upgrade their course to a 1 to 1 Personalised Course (where available), with direct 1 to 1 attention with the tutor to proceed with the scheduled course dates.
For more details please visit the FAQ Page