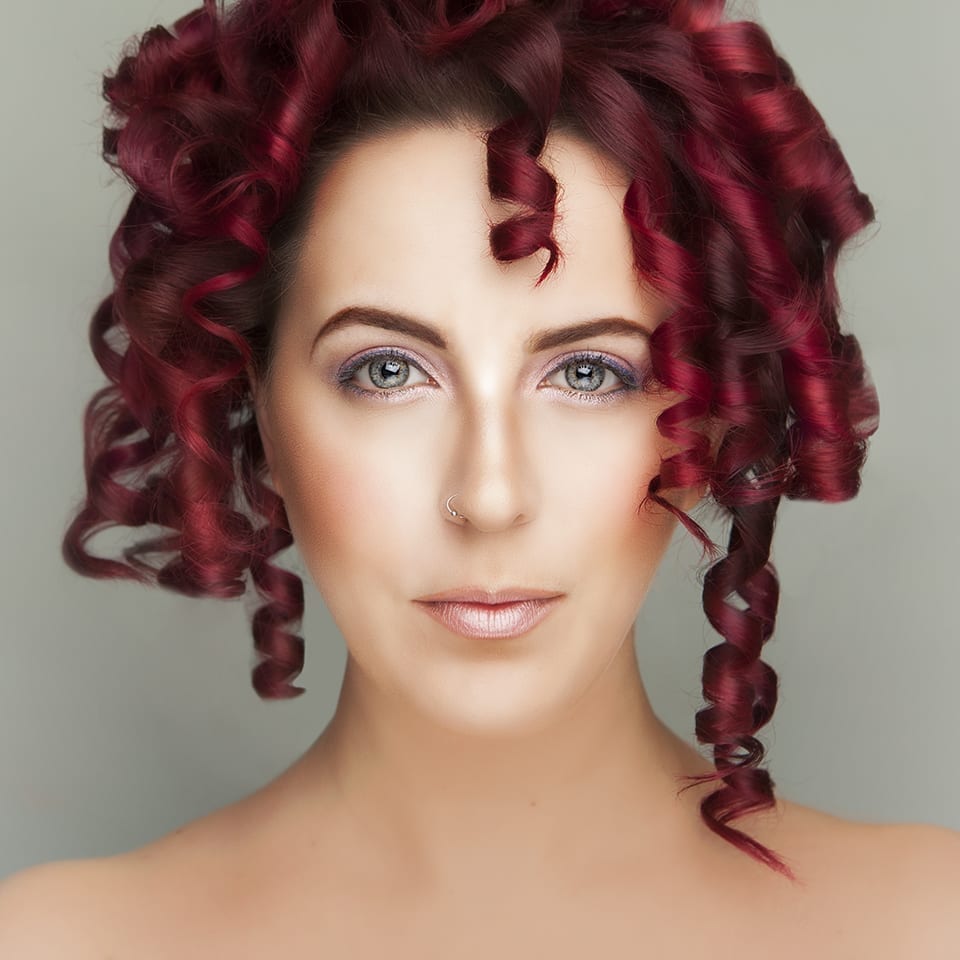 Our 5 day Professional Hairstyling Course covers all the essential skills needed to create a variety of modern and classic hair looks for backstage, photographic and freelance work.
Our experts will guide you through this intensive course which will give you the confidence in techniques to prep, create, shape and dress hair for a multitude of styles on your clients.
Having basic and confident hair styling skills as a Makeup Artist is essential for any Makeup Artist working freelance in today's industry.
Clients don't always want or have the budget to employ a stylist and an artist so being able to offer both skills will give you the edge on your competition.
|| All Hairstyling Tools, Products, Practice Heads or Models provided plus Professional Hairstyling Kit to use and keep after the course  || Learn from industry experts || Maximised Learning 1-to-1 Personalised Course || Join our Award-Winning Makeup School in London || Create Your Personalised Education & Progression Plan with our team of Student Development Advisors (SDA's) ||
5.0 out of 5 stars (based on 38 reviews)
I had the most amazing experience I was a novice when I started the course. It was very organised, everything explained beforehand and the studio was fantastic, I felt very comfortable. I enjoyed the practical side of the workshop not only did I learn new skills, I had great fun. – Finola –
This is a 5-day course and offers specialised hair styling training through personalised 1-on-1 sessions, maximising your learning experience.
This course is ideal for Makeup Artists who wish to add to their current talents as well as complete beginners and hairdressers who wish to expand their skills in hairstyling.
This course includes everything from understanding hair types and textures, product knowledge and kit building to creating simple to more advanced looks.
Understand how to incorporate a variety of hairstyling techniques to create modern effortless hairstyles for your clients and models.
→ Health, safety and hygiene
→ Understanding face shapes, hairlines, textures and hair style suitability's
→ Hair products and equipment selection
→ Tools and building a professional kit
→ Sectioning and prepping the hair
→ Setting the hair for long lasting style
→ Classic Blow drying including creating volume and bounce
→ Learn curls using straighteners, wands and tongs
→ Create waves, curls and movement for hair down styles
→ Hairup styles including ponytails, pleats, trend and event styles
→ Plaiting and braiding
→ Learn a variety of looks for photographic hairstyling, celebrity look and fashion editorial publications
→ Correct fixtures for hair accessories
→ And more
The Professional Hairstylist Course awards participants with a Seventa Makeup Academy Diploma Certificate which is fully insurable and allows students to complete Professional Hairstyling on private clients for any occasion.
Professional Hairstyling Kit Included: Students will receive a Professional Hairstyling Kit to use and keep after the course. The kit includes brushes, combs, pins, grips, essential tools and more.
Professional Kit Use Included: At Seventa Makeup Academy all Hairstyling Tools, Products and Practice Heads are provided for the student to use during their course in class.
Maximised Learning & Practical Hours: We provide models as we believe that you should learn and practice on all types of skin to further increase your learning and practical hours on your course instead of being a model for someone else in the class taking up valuable time from your course.
Discounts of 5% are offered on courses when booking additional future courses and a bigger discount of 10% is available when booking 2 or more courses together.
Students are also automatically registered on our Professional Makeup Artist Discount Program for 30% off the Ten Image Professional product range.
Our cancellation policy applies to all courses. Once paid your course will be confirmed and no refunds can be issued. A change of dates may be requested by you with 4 weeks (Professional Courses) or more notice.
For courses where only a deposit (20% of the course fee) has been paid and you cancel (not change dates), the deposit is forfeited and is non-refundable.
Placement on a course or courses is subject to availability and we have the right to cancel or make changes to course dates without notice.
Most courses (refer to individual course pages) require a minimum of 2 students to be enrolled or the course may be rescheduled. Alternatively, students have the option to upgrade their course to a 1 to 1 Personalised Course (where available), with direct 1 to 1 attention with the tutor to proceed with the scheduled course dates.
For more details please visit the FAQ Page