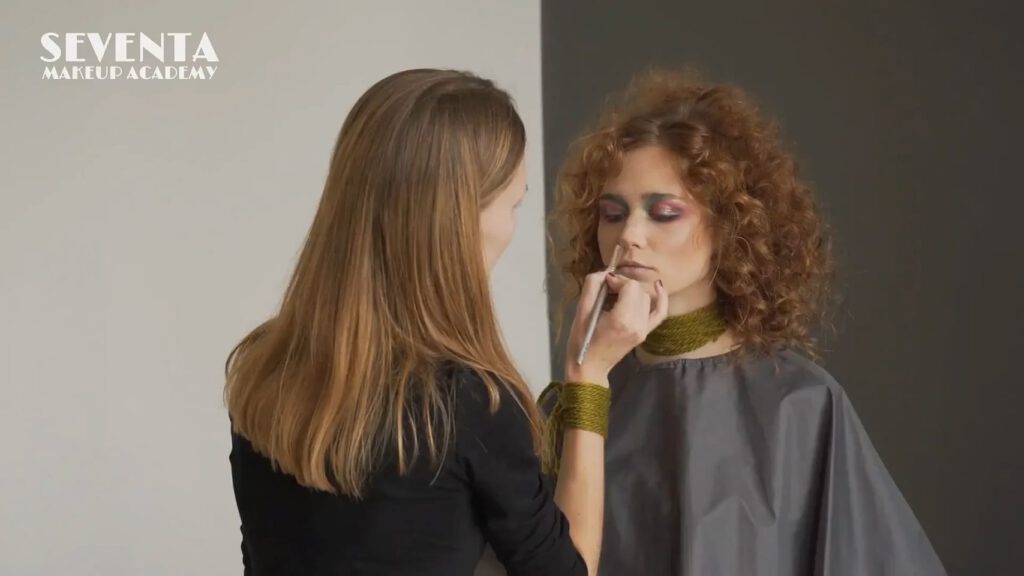 Discover and explore the skills of a makeup professional during this 2-day introduction course.
This course is a combination of theory, practicality, and demonstrations of a variety of techniques. The secrets of the makeup professional are revealed!
Are you someone who likes to have fun with makeup and thinks you may want to pursue a future career as a Professional Makeup Artist?
Beauty, especially makeup, is one of the largest specialised industries globally, and there is a constant demand for skilled makeup artists within the industry.
A professional makeup course is a gateway to learning the ins and outs of everything you need to know to be a successful makeup artist.
This is an entry-level course designed for complete beginners who wish to learn basic makeup techniques for applying makeup to others. It is a great start for the early stages of developing a future career as a makeup artist.
Topics and subjects covered in the Teens Makeup Artist Course include:
Working professionally, including Health & Safety and Hygiene.
Makeup Application Techniques, Makeup Preparation, and Framework.
Flawless Skin Techniques – The No Makeup, Makeup Look.
Day Makeup, Prom/Party Makeup.
Understanding Global Skin Tones and Types; Corrective Camouflage and Concealment.
Perfect Eyebrows; Eye Makeup Techniques; Eyeliner Techniques and Looks; Mascara Application; Working with False Lashes.
Working with Powders and Creams; Highlight and Contour; Blusher Application Techniques; and Bronzing Application Techniques.
Lip Defining and Application Techniques.
Professional Tools, Products, and their use in makeup.
---
The Teens Makeup Artist Course awards participants with a Seventa Makeup Academy Diploma in the course subject.
---
Investment: £497.00
Duration: 2 days, 11:00 – 17:00 (1 hour lunch break)
Class Size: Maximum of 8
✨✨ All Students Receive A Professional Makeup Brush Set To Keep
---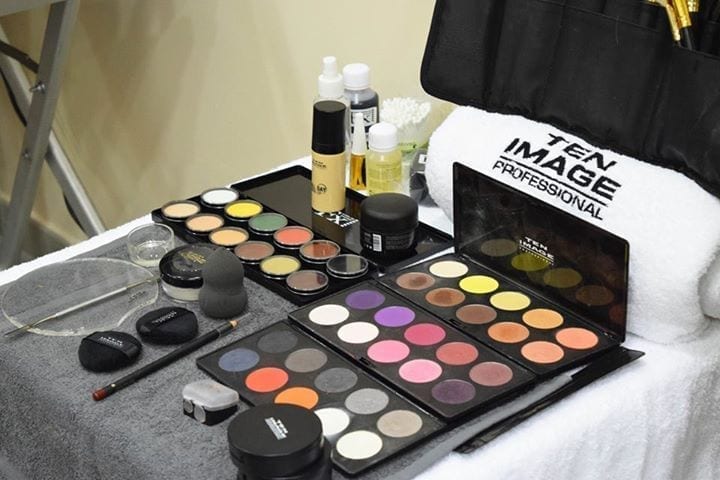 Brush Set Included: Students will receive a brush set included in the course fees.  The brush set is for all students to keep to use both in class and to continue their practice outside of the academy.
Products: All products are provided for use on the course. Students and Tutors at Seventa Makeup Academy use products from Ten Image Professional. The products have exceptional quality, are hypo-allergenic to avoid or minimise any allergic reactions, are long-lasting, respectful and caring for the skin.
Bonuses: Students are also automatically registered on our Professional Makeup Artist Discount Program for 20% off the Ten Image Professional full product range, 5-10% Off future courses, masterclasses and workshops.
Course Dates Available Guide
⇐ View All Dates On Mobile By Swiping ⇒
| DAY 1 | DAY 2 |
| --- | --- |
| Saturday, 7 October 2023 | Sunday, 8 October 2023 |
| Saturday, 25 November 2023 | Sunday, 26 November 2023 |
| Saturday, 16 December 2023 | Sunday, 17 December 2023 |
| Saturday, 13 January 2024 | Sunday, 14 January 2024 |
---
For future dates or if you still have questions, please complete the enquiry form below and a member of our team will get right on it!
Our cancellation policy applies to all courses. Once paid your course will be confirmed and no refunds can be issued. A change of dates may be requested by you with 4 weeks (Professional Courses) or more notice.
For courses where only a deposit (20% of the course fee) has been paid and you cancel (not change dates), the deposit is forfeited and is non-refundable. Course dates that are less than 4 weeks away require 100% payment at the time of booking.
Placement on a course or courses is subject to availability and we have the right to cancel or make changes to course dates without notice.
Most courses (refer to individual course pages) require a minimum number of students to be enrolled or the course may be rescheduled. This particular course requires a minimum of 4 students to be enrolled to go ahead on the scheduled dates.
For more details please visit the FAQ Page