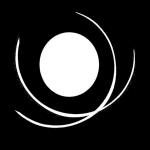 Founded in 2014 by Makeup Artist Theodore R Salisbury, Exilian Studios was set up for performance in the Film & Television industry.
Exilian Studios provides quality design and creation, delivering the skills and craftsmanship from artists across the United Kingdom expanding to other areas of the world. The teams work has been featured in multiple countries such as America, Italy, France, Brazil, China, Austria, Ireland, Spain and Germany. The characters and effects they create come from the Directors and Producers who believe in the team to fulfil their vision.
At Exilian Studios they offer a fully comprehensive service. Artists from Exilian specialise in all aspects of crafting in the Practical Effects industry.
Some of these include: Prosthetic Makeup Application | Wig Making | Sculpting | CAD Design | Animatronics | Mould making | Foam fabrication for character creation
Exilian Studios has worked with a large selection of the best businesses for television in the UK such as ITV, BBC, FOX, HBO, SKY and Channel 4. The team has had the pleasure of working with names such as Ian McKellan, Amanda Donohoe, Samantha Bond and the BAFTA award-winning actress Alison Steadman and the list continues to grow.
Exilian Studios offers you practical effects that are personally catered to your needs. Their aim is to bring you the highest quality of products for the best price.
The design is key but their design is nothing without your direction.
---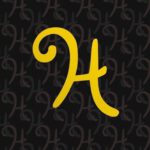 Teresa Weller, owner of HairArt is a Leading Hair Stylist and Wedding Hair Specialist with over 25 years' industry experience. As well as running a busy salon, she has worked closely with several brands, including styling several shows at London Fashion Week, where her clients have included: Innu London, Valour & Valjyrie, Salon du Chocolate to name but a few.
Teresa frequently works in partnership with Seventa Image as a Session Stylist for fashion shows, photoshoots and the stage. She has worked on a regular basis for Seventa Image as hairstylist to singer Rebecca Ferguson including dates on her recent UK and Europe Tour. Teresa has also been the Seventa Image Lead Hair Stylist and co-ordinator for the Pride in London festival for the past 3 years.
Teresa is a Milkshake Hair colour and product expert and is well known both within the industry and by her clients for her passion and creative eye.
Get all the details for Teresa at her website here: teresaweller.com
---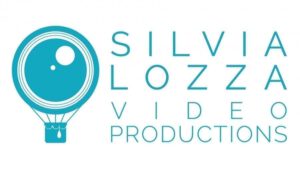 Silvia Lozza Video Productions is our go to video creation company. We have worked or collaborated on many productions with Silvia and her professional team and can highly recommend for any video project required. Click through to Silvia Lozza Video Productions and gain access to work samples and more.
---

The Freelancer Club offer members access to thousands of invaluable contacts, legal, business and industry documents, a profile to upload a portfolio, support from mentors in a variety of fields, events that take place throughout the year, an image wall to promote new work, virtual networking evenings, access to a jobs board with new opportunities added every day and even a Freelancer's Christmas party once a year.
At the Seventa Image Makeup Academy we provide all our graduate students with a one months free trial or discounted 6 months membership at The Freelancer Club.  Click on over to The Freelancer Club site here and access jobs, meet other freelancers, promote your work and get support from other industry experts.
---