Learned everything I ever wanted to know about skincare and makeup
Linda was wonderful – I had such a lovely time and learned everything I ever wanted to know about skincare and makeup!
Skincare & Makeup Masterclass Experience
Absolutely happy with my experience!
My friend and I loved the experience
My friend and I loved the experience. Linda was very professional and friendly. We learned lots of good make up & skin care tips!
Really enjoyed
I really enjoyed the 3 hour Skincare and Makeup masterclass. Linda had great stories and was very informative about the products we were using, best practice techniques, etc. I learnt a lot, thank you!
Fantastic learning at the Skincare & Makeup Course!
I'm in my 40s but never learned how to apply foundation without it looking like I was caked in makeup, so I never wore it. Linda was so patient and hands-on in teaching good skincare regimes and how to apply a very natural base layer and then adding to it. It was also great to be able to buy the products that we had practised with so you can use them at home straight away. The only challenge is the venue itself isn't great, a run-down commercial building, but don't let it put you off the content of the course. You're there for the learning and it is well worth it!
Make-up Masterclass
What a fantastic afternoon – Linda was so knowledgeable and gave really personalised support and help to get the best results for both my sister and I. We've been doing the same make up for over 20 years, so it was amazing to have our approach refreshed – and we came out looking amazing! thank you!
Everything I wanted it to be and more!
The Seventa Makeup Academy Male Grooming Course was everything I wanted it to be and more. The tutor was exceptional & the models were incredible. I learned so much & never felt like it was going too fast or that I was being left behind. I was gently encouraged to step out of my comfort zone & acknowledge my creativity.
I can't recommend it highly enough!
Exceptional all around!
SEVENTA was recommended to me for the SFX course I had been looking to do. I am very happy with the decision I made to do it there! I am an international student and came all the way from Dubai just for this course so excellent organisation, communication and flexibility were extremely important to me on top of working around my learning requirements, which were also very particular. Jeff and Ian designed the perfect course for me taking into consideration all the details I gave them so I did a "10-day bespoke SFX course" with Ian. I was guided and supported every step of the way, from the initial booking up until the last day of the course. Both admin and teaching aspects were brilliant. The teaching goals were very clear and the learning process was fun, smooth and simply incredible as Ian is extremely knowledgeable, experienced, talented and an exceptional tutor with a great personality. My course was intensive and challenging as it was packed with straight-to-the-core information on a strict, full schedule but Ian was patient (even more than me!) 🙂 thorough and understanding. I got also given a basic sfx starter kit to take home (which was not so basic!) 😉 Moreover, the support I have been receiving after the course is ongoing and the notes that I got provided with are so useful! If your course is with Juan you are also in for a treat as he is also super talented and lovely. Overall, if you are looking for a professional course with straight-to-the-point information taught by the most talented artists in the industry, look no further.
Personalised Experience and Tips
The team at Seventa organised everything with very professional care and attention. A lot of time and detail was devoted to tailoring things to my preferences, allowing me to try new things and providing key tips.
Skincare & Makeup Masterclass Experience
Very satisfied customer. Jeff was very communicative and flexible when arranging my appointment. Juan gave advice and tutoring that was just right for me and was very encouraging as have never had professional skincare or make-up advice before. They both made me welcome and comfortable. The end result was great.
---
We want to hear YOUR STORY! We hope you enjoyed your visit to Seventa Makeup Academy. If you did and you have a spare moment we would love to hear YOUR STORY based on your experience with us. Shout about us on Google, Facebook or even Yelp! Or you can also take the direct approach and leave your story right here on this page, just complete the form below.
Of course, if we messed up and there was something you didn't enjoy about your time with us or something just wasn't quite right, we still want to hear about it so we can make it right again, so let us know by email at academy@seventamakeupacademy.com or by using the contact form here
---
---
Please Note: Your opinion may be shown to others on our websites and shared across our network of social channels.
THANK YOU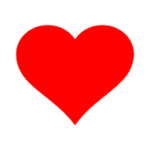 Seventa Makeup Academy