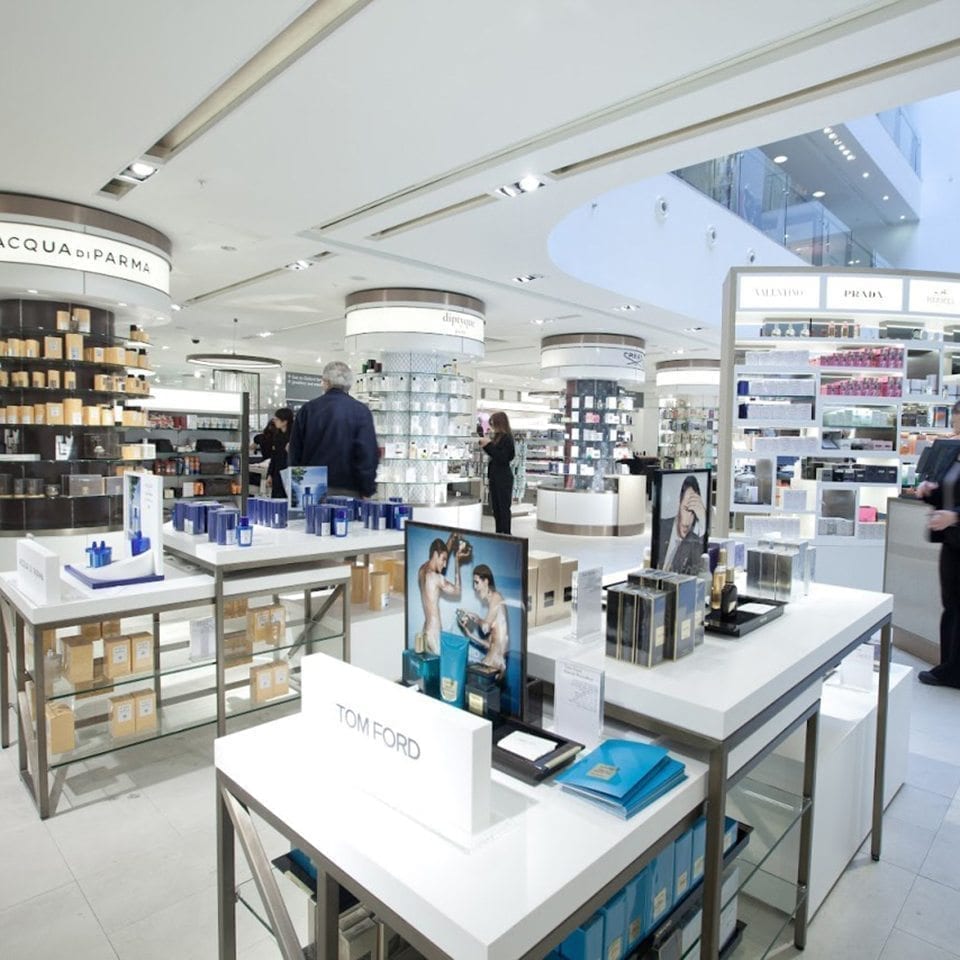 This intensive 3-day course is designed to give you all the essential inside knowledge and prepare you to successfully bag your dream job with a leading beauty brand as a Retail Makeup Artist.
|| Models from all ethnic backgrounds to practice on || Interview Assessment Valued at £297 || Connect with Top Beauty Brands || Small Class Sizes, so you receive the attention you need or Maximised Learning with a 1-to-1 Personalised Course || Join our Award-Winning Makeup School based in London ||
5.0 out of 5 stars (based on 38 reviews)
I recently completed the retail makeup artistry course with Seventa Makeup Academy. The team is brilliant and I feel like I've come away with so many valuable skills. The course is in-depth and covers everything you will need to go into a job in the retail environment. If you are looking to go into a makeup-based retail job, I would highly recommend this course. I have since worked with Seventa Makeup Academy on a few projects and would highly recommend them to work with, as I've had such enjoyable experiences. Jeff and Juan are fantastic people and I'd definitely work and train with Seventa again in the future. – Megan –
This is a 3-day course and offers specialised makeup artistry training for those interested in gaining experience and a job in retail for makeup and skincare. Students also have the option to join this course through personalised 1-on-1 sessions, maximising your learning experience.
An additional day is required if students wish to take advantage of the Interview Assessment included in the course.
INVESTMENT: £897GBP (group sessions) – £1337GBP (1-2-1 sessions)
The Retail Makeup Artist Course is ideal for anyone looking to get into the exciting world of Beauty Retailing.
Students will need to have completed a Beginners Professional Makeup Artist Course or have experience as a makeup artist to sucessfuly complete this course and assessment.
For a role within the retail industry ideal candidates should have a passion and knowledge of not only the products, but also be sales focussed and have a strong level of customer service. Makeup Artistry for retail is about so much more than just applying makeup.
Learn what will be expected of a Retail Makeup Artist working with a beauty brand, how to engage, inspire and educate customers and perfect crucial makeup techniques needed most on the shop floor.
And, Seventa Makeup Academy is the only school in London that can guarantee you an interview with top beauty brands or agencies if you do well on the interview assessment.
To sucessfuly complete this course and pass the assessment for a guaranteed interview students should have previously completed a Beginners Professional Makeup Artist Course.
→ Working professionally including Health & Safety, Hygiene and Customer Care
→ Makeup Principles and Application Techniques, Makeup Preparation and Framework through to working with different face shapes and global skin tones
→ Practical sessions that include a variety of popular looks requested by customers
→ Professional Tools, Products and their use in makeup
→ Time Management and working to deadlines, working as part of a team
→ How to present yourself and prepare for your interview and store approval so you land the job
→ Sales Techniques and how to achieve the goals set by the company
→ Dealing with customers so they walk away happy with the products they have purchased
→ Pre-makeup customer knowledge and skills and how to use this as part of the consultation
→ Customer aftercare and ensuring the customer will return
→ Different brand philosophies and how to work this into your role
→ The history of makeup and how it has affected the industry over time
→ Interview and presentation etiquette techniques
→ Techniques to increase your productivity and sales
→ The art of commerce through events and experiences
The Retail Makeup Artist Course awards participants with a Seventa Makeup Academy Diploma in the course subject.
The diploma together with an interview assessment shows potential employers that you have received specialist training to become a Retail Makeup Artist.
Assessment: Students that complete the Retail Makeup Artist Course at Seventa Makeup Academy are invited to take an interview assessment. Students that achieve 85% or more on the assessment are guaranteed an interview with a top beauty brand or agency.
Professional Kit Use Included: At Seventa Makeup Academy all products are provided for the student to use during their course in class, only professional brands are used. These products have exceptional quality, are hypo-allergenic to avoid or minimise any allergic reactions, are long-lasting, respectful and caring for the skin.
Models: We will provide you with models to work on throughout your course. We try to keep the range of models as diverse as possible to offer a wide variety of skin types and tones to work with to give you the confidence and skill to work with Global Skin Tones & Types.
Maximised Learning & Practical Hours: We provide models as we believe that you should learn and practice on all types of skin to further increase your learning and practical hours on your course instead of being a model for someone else in the class taking up valuable time from your course.
Discounts of 5% are offered on courses when booking additional future courses and a bigger discount of 10% is available when booking 2 or more courses together.
Students are also automatically registered on our Professional Makeup Artist Discount Program for 20% off the Ten Image Professional product range.
After this course students can explore other areas of makeup such as extend your skills with our Advanced Beauty Makeup Artist Course, this continues the lesson on makeup techniques with advanced skills, looks and technical ability to work in various areas of the makeup industry as a freelance artist.
Our cancellation policy applies to all courses. Once paid your course will be confirmed and no refunds can be issued. A change of dates may be requested by you with 4 weeks (Professional Courses) or more notice.
For courses where only a deposit (20% of the course fee) has been paid and you cancel (not change dates), the deposit is forfeited and is non-refundable.
Placement on a course or courses is subject to availability and we have the right to cancel or make changes to course dates without notice.
Most courses (refer to individual course pages) require a minimum of 2 students to be enrolled or the course may be rescheduled. Alternatively, students have the option to upgrade their course to a 1 to 1 Personalised Course (where available), with direct 1 to 1 attention with the tutor to proceed with the scheduled course dates.
For more details please visit the FAQ Page